Let This Professional Ghostwriter Help You
Make Your Dream to
Write a Book Come True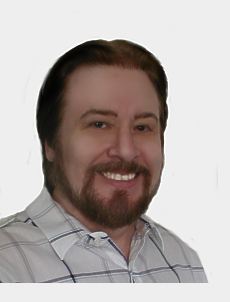 Maybe you're too busy to write your life's story. Or it could be that you just don't quite know how to start that novel you're itching to write. Or maybe you'd like to write a manual or book to cash in on the publicity you've been getting lately on TV. In such cases, a professional ghostwriter can bring you success.
I would like to be that professional ghostwriter. I would like to help turn your dream into a reality.
And unlike some in this business, I can keep a secret; my work is always confidential. Whatever I write for you, it will remain just between you and me. All the rights to the book will be yours, too. All you'll miss out on in this deal is the grueling labor needed to shape your idea into manuscript form.
I'm an experienced ghostwriter. I've written dozens of books for celebrities, stage stars, businessmen, and mail-order companies -- I've even authored a manual for a nationally known therapist who regularly appears on talk shows. With each of these, I've written with the ''voice'' of my client, understanding what they're about and what they want to say. When their book is finished, it truly is their book.
You do need to be careful when shopping for a ghostwriter. Some ''ghostwriters'' have never had anything (written under their own name) accepted by a major publisher. Think about that a moment and you'll see the problem; if an author can't get published under his own name, chances are his work is pretty mediocre. That means the manuscripts he ghostwrites only get into print because a famous person's name is tacked onto the cover. And that results in one of those embarrassing hack jobs that people laugh at about behind a celebrity's back.
So if you want professional work, you'll hire an author whose writing can stand on its own merits, with or without a famous name on the cover. Then your book will really shine and you'll be proud to be associated with it. Your book can even become a powerful tool for furthering your career, whether you're a Hollywood star or in a competitive profession where you need to impress your peers and clients.
If you want a book you can be proud of, I'm the ghostwriter for you. I'm a pro. Before I started ghostwriting, I put thirteen of my own novels into print with HarperCollins and Avon books, two of the heavy hitters in the publishing industry. I've written an additional 60 non-fiction books that have also been published by several honest-to-goodness publishers -- as opposed to the vanity press or self-published works which some less-than-ethical ''ghostwriters'' claim as proof of their writing achievements. (Here's a page that lists the titles that went into print under my name.)
Remember: When it's all said and done, it will be your name on your book. You deserve the best. You can only get that from an experienced ghostwriter who has demonstrated his success in the publishing industry.
If you want more information about how I can bring your story to life, simply and let's discuss what you want (no strings attached). I can't promise outright that I'll write your book for you -- I never agree to jobs I'm not qualified to do. But chances are good I can help you just as I have other famous people. If so, I can help you get the book you want and one you can be proud of, too.
Just don't put off contacting me. I do all my writing myself; I don't farm work out. That means my schedule often fills up in a hurry. I'll look forward to hearing from you soon!
---
Home | Sample Stories and Articles | Online Novels
Copyright ©2005 by Duncan Long. All rights reserved.