The Ruger Redhawk Revolver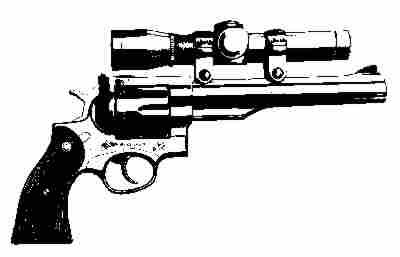 Sturm, Ruger & Companys double-action Redhawk models are built around Ruger's first double-action revolvers (the now- discontinued "Security Six", "Police Six", and "Speed Six"). While the other revolvers in this series have since been replaced by the GP100 and SP101 series of guns, the Redhawk continues to be in the Sturm, Ruger & Company catalog, in part because it fills a niche that the other guns sold by the company don't yet fill. That said, the Super Redhawk is usurping some of the sales once enjoyed by the Redhawk; nevertheless, many shooters prefer the Redhawk over its newer competitor for the simple reason that the Redhawk is a more compact gun that can therefore be more easily carried in a holster.
The Redhawk is designed with both the silhouette shooter and hunter in mind. The "R" models come with integral scope mounts cut into the top rib of their barrels along with two 1-inch scope rings; this makes putting a scope on these guns a snap. The company also offers interchangeable front sights and replacement rear sights to give shooters an optimum sight picture.
As with other Ruger guns, the Redhawk is built to take all the punishment the .44 Magnum cartridge dishes out. The barrel has a large thread that increases the wall thickness where it enters the frame and the frame itself has been beefed up around the cylinder to guarantee tight specs even after heavy use.
The Redhawk doesn't have the rubberized grip or heavy weight of Rugers Super Redhawk or GP-100. But the Redhawk is compact and for that reason appeals to many shooters wanting a lightweight revolver chambered in .44 Magnum.
SPECIFICATIONS FOR RUGER REDHAWK

| | | | |
| --- | --- | --- | --- |
| Model | Length | Weight <Unloaded> | Barrel Length |
| RH-445 (blued) | 11" | 3.06 lbs. | 5.5" |
| KRH-445 (stainless) | 11" | 3.06 lbs. | 5.5" |
| RH-44 (blued) | 13" | 3.38 lbs. | 7.5" |
| KRH-44 (stainless) | 13" | 3.38 lbs. | 7.5" |
| RH-44R (rings, blued) | 13" | 3.38 lbs. | 7.5" |
| KRH-44R (rings,stainless) | 13" | 3.38 lbs. | 7.5" |
---
If the article above was of interest, chances are you'll also enjoy these books by the same author: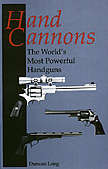 Hand Cannons by Duncan Long This book gives a detailed look at the more powerful Ruger variants as well .50 caliber hand guns like the Desert Eagle. Included are sections on semiautos, revolvers, bolt-action, and single-shot pistols from the famous .44 Magnum cartridge on up to the mammoth .50 BMG. Long evaluates these massive pistols and reveals how to tame their recoil and muzzle blast to improve their accuracy. 5 1/2 x 8 1/2, softcover, photos, illus., 208 pp., Marketed by Paladin Press.

Protect Your Privacy: How to Protect Your Identity as well as Your Financial, Personal, and Computer Records in an Age of Constant Surveillance by Duncan Long Identity theft is at an all-time high. Protect Your Privacy gives you everything you need to know about protecting your computer security, financial and telephone privacy, identification, freedom of movement, and more! Learn to safeguard your privacy in virtually every situation—on the Internet, telephone, face-to-face, even with the government enforcing the Patriot Act. Stop scam artists before they have a chance to compromise your private information. From Lyons Press.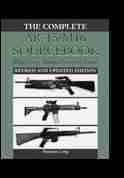 All-new, 2nd Edition of AR-15/M16 Sourcebook by Duncan Long This carefully researched, newly revised manual covers the history, military and custom spin-offs, grenade-launchers, SAW versions, and accessories of this popular firearm. If you own an AR-15, or would just like to learn more about this firearm, you need this book. Marketed by Paladin Press.

---
---
Copyright © 1996, 2007 by Duncan Long. All rights reserved.
---