filed in Book and magazine cover illustrations and artwork, Book Cover Illustrations and Artwork, Historical Figures, Recreation of Characters on Aug.02, 2016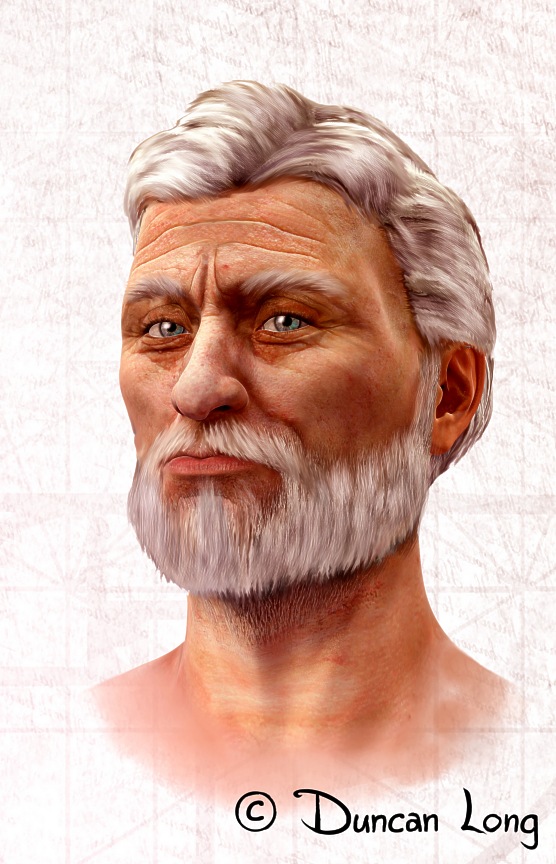 From time to time, I get the chance to create a book cover illustration of a historic character. This gets a little tricky because often the "historic" pictures of them are another ancient artist's notion of what the character looked like — often incorporating elements that are in fashion or vogue within the culture and art community the artwork is created for. The trick is to sort out just how slavishly to follow the original — and where to depart for more realism.
I recently created a over illustration of Philo of Alexandria, who lived somewhere around 20-40 BC. The illustration is for Rabbi Michael Leo Samuel's Rediscovering Philo of Alexandria.
To create this book cover illustration, we started with a photo (below, left) of a damaged bust which is believed to be the best rendition of Philo. Using this photo, I built a 3D model of the man (shown in its early form below, right).
When the model was sufficiently refined, I added a realistic "skin" over it (virtually, using DAZ Studio) so I could render a model from any angle, adjust the lighting, and then use that render as the start of my digital painting for the cover. After his face and hair were finalized, we decided to dress him in traditional Jewish dress and this led to this illustration:
And we ran into our first "woops" moment. While the picture looked great, it  was historically incorrect. With a little research, we discovered the character lived before this traditional dress became… well… traditional. As Tevye might have said in Fiddler on the Roof: "Oy vey!" — and then break into the show tune "Tradition."
In keeping with the philosophy of "no problem is too big to run away from," we decided to just go with the bust look of the original sculpture, add a historically correct medallion on a chain, and employ that for the cover. That led to this illustration with mockup lettering to be sure everything fit into place:
From here, the illustration went to the publisher's layout team which created a more elegant cover design: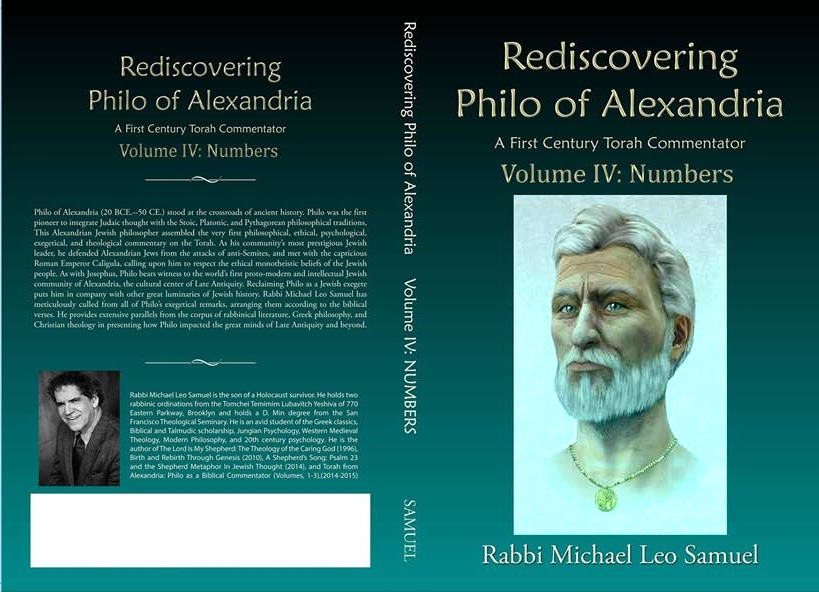 And there you have it.
Rabbi Samuel's book is now available in Kindle format at Amazon with the print version slated to be available soon.
==============================================
Duncan Long is a freelance book and magazine illustrator. See more of his artwork at his Online Gallery of Illustrations and Arwork.