filed in Duncan Long's Prints and Paintings, Fine Art and Graphic Design on Oct.01, 2016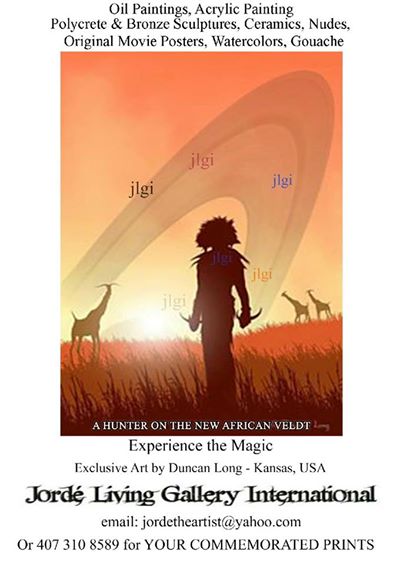 I recently transferred the exclusive marketing of prints of my selected artwork to the Jorde Living Gallery International in Sarasota, FL. Above is the first of what I hope will be many prints of my work.
You can order this one in a variety of sizes from: "Jorde TheArtist" with prices ranging from $30 US to $100 with a movie poster sized print available as well.
For more info or to order: email: jordetheartist@yahoo.com or call 1-407-310-8589.
========================
Duncan Long has been painting for several decades, and his illustrations have appeared in magazines and books from HarperCollins, PS Publishing, Pocket Books, Asimov's Science Fiction Magazine, Enslow Publishers, Amazing Stories, National Examiner, and many other presses.
Long was chosen as a featured artist for the US Collaborative Summer Library Program in 2013 and named one of the "best graphic artists in the entire world" by talk-show host Victor Thorn. In addition to working as an artist, Long has also written a number of novels and non-fiction books. He currently serves as the art director for Amazing Stories Magazine.
See more examples of his artwork at: Duncan Long's Book and Magazine Illustration Site.