filed in Book Cover Illustrations and Artwork on Jul.14, 2011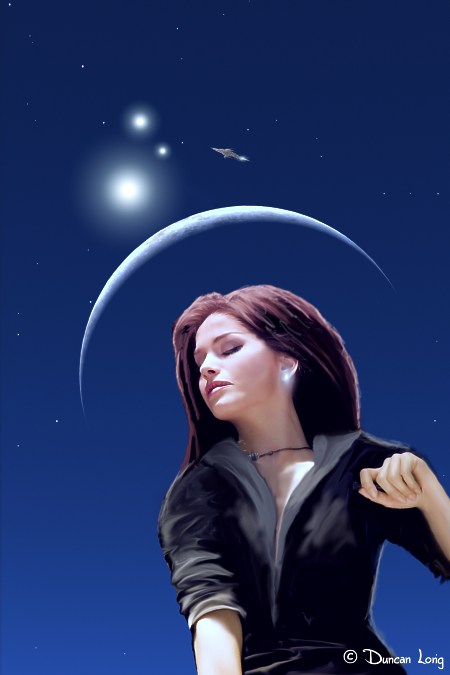 I've been busy updating my book cover illustration portfolio (or perhaps "art galleries" is a better term for the maze of pictures I've created).
"Under the Triple Suns" is an illustration aimed at rounding out my portfolio just a bit. As such it's also a speculative "book cover" that as yet doesn't have a client interested in buying the illustration. It's been my experience that such artwork eventually finds a home, and thus makes a good investment of time and effort.
Plus it is fun to create artwork just for the sake of creating it.
And it's always also enjoyable seeing what book or magazine cover such work ends up on.
=====================
When not painting book cover illustrations for his own amusement, Duncan Long creates artwork for a number pf presses including HarperCollins, PS Publishing, Pocket Books, Moonstone Books, Enslow Publishers, and many other publishers as well as self-publishing authors. You can see more of his book cover illustrations at Duncan's Book Cover Illustration Portfolio
=====================