filed in Book Cover Illustrations and Artwork on Sep.18, 2012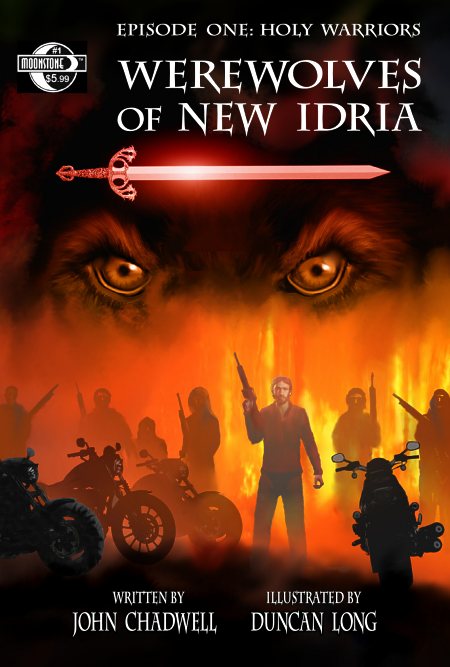 Our graphic novel Werewolves of New Idria is now available from any number of comic book stores as well as from Amazon.com
It has 152 pages with 80 double-page illustrations in a "widescreen" format.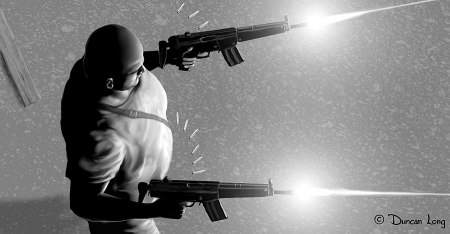 Here's the story blurb for our comic book:
"A new breed of werewolf! Holy warriors, led by a 900-year-old knight who fought beside El Cid, now in a deadly struggle against a motorcycle gang headed by Satan's kin, hell bent on revenge!
"The Aceves family is like no other. With patriarch, Roberto Aceves, forever a Spanish knight after being bitten by a werewolf, he and his clan have secretly fought man's wars for 900 years. Today, near the abandoned mining town of New Idria, they must battle against a demon and his biker gang who want nothing more than to destroy the entire clan."
If you like werewolves, you'll find this graphic novel a rare treat.