filed in Book Cover Illustrations and Artwork on Mar.10, 2014
I recently created some additional illustrations for the paperback version of my science fiction novel Lesser Gods.
Without further ado, here are a few of them: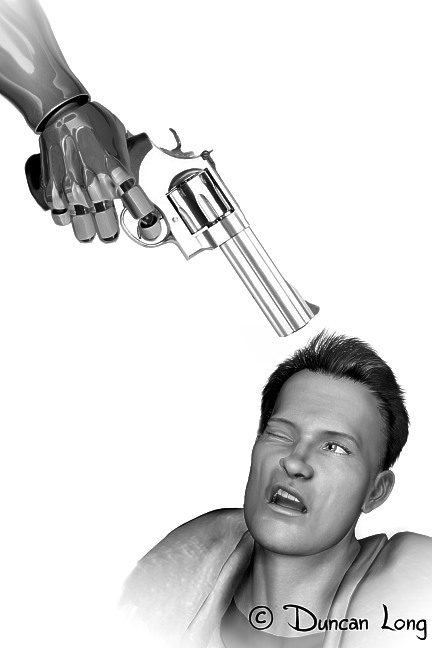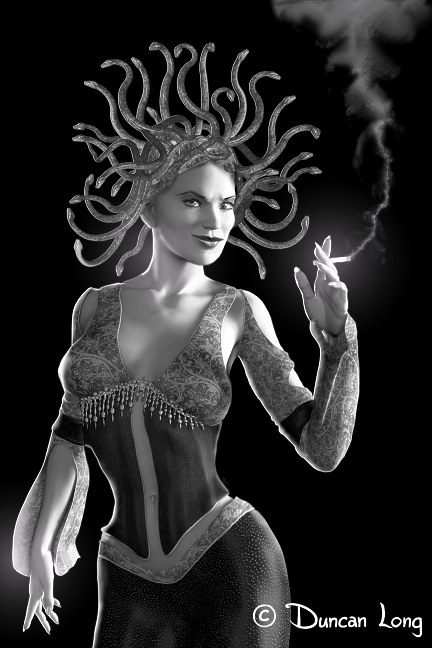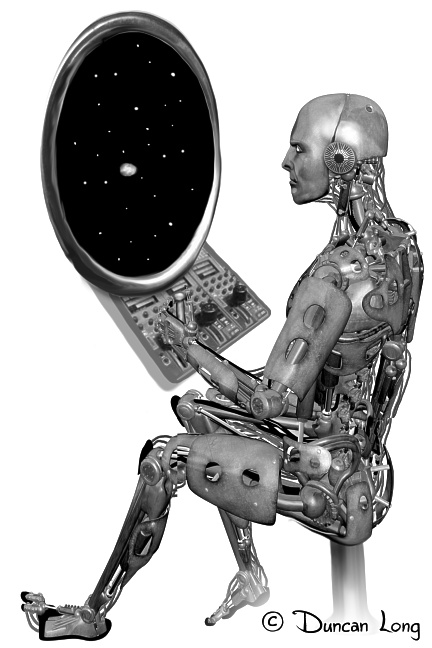 You can read a sample chapter from Lesser Gods at Amazon.com.
===============================
And a few reviews of Lesser Gods:

By Levmark on January 23, 2013
Format: Kindle Edition Amazon Verified Purchase
Beautifully crafted writing coupled with characters I grew to care about. And a fast-paced plot that keeps delivering surprise after surprise. A very enjoyable novel destined to become a favorite for science fiction fans (if not a sci-fi classic).

Just awesome
By James R. Bowman on March 5, 2014
Format: Kindle Edition Amazon Verified Purchase
Awesome Sci-Fi tale with a fantastic use of the timeline to keep you turning the next page.
I picked up the Kindle edition for a flight from Atlanta to Oklahoma City. I was able to finish it easily in the time I spent at the airport and on the flight. I thoroughly enjoyed it. I would love to see it as a movie some day.

By Jeff Boles on April 4, 2013
Format: Kindle Edition Amazon Verified Purchase
I thoroughly enjoyed this Sci-Fi adventure! Indeed, I think I actually became Ralph. And then later on I had Alice by my side — sometimes. I was right there in all of the action. This is a story that will take one out of this world for a while and allow one to sail into the beyond — the future and the past. I found the entire book most fulfilling, except that I hope there will be another chapter! This book will keep anyone's attention up to the point where you'll keep reading no matter what. Now, I am ready for the next chapter. I'm hungry for it. Let us hope that will come soon.

Unique and phenomenal By Nathan Daniels on March 6, 2013
Format: Kindle Edition
Lesser Gods by Duncan Long absolutely blew my mind and took me on a ride I won't soon forget. I tore through this story, intensely devouring the author's well-chosen words with great fervor and perfect delight. From the first page to the last my excitement and interest skyrocketed to new heights until I finally closed the book, well beyond satisfied.
The futuristic world and enticing characters pulled me right into the pages, where a perfect mixture of action, humor, and vivid imagery kept my eyes chasing each other back and forth across the pages with insatiable eagerness. The expertly crafted plot-line, both unique and impressive, is delivered brilliantly with a confident writing style that demands your full attention.
I recommend this phenomenal book to anyone looking for a completely satisfying reading experience. Easily one of the best science fiction stories I've ever read. Order your copy now, buckle up, and enjoy the ride!
Try it, you'll like it: Lesser Gods
============================================================
Duncan Long is a writer/illustrator who creates book artwork for other writers as well as for his own books. You can see many more examples of his science fiction artwork at Duncan Long's Science Fiction Artwork Gallery.