filed in Book Cover Illustrations and Artwork on Mar.04, 2016
As noted in my previous post, black and white art is making somewhat of a comeback in novels and magazines (especially genre magazines). These illustrations act as "value added" enticements for greater sales, while adding only a little in expenses since the same black ink used for printing text will give fine results with grayscale pictures.
Above is a recent book illustration. Below is "Death" who appears in my Lighting War collection of short stories.
Here's a cyborg I created for a short story in a sci-fi magazine:
And a slightly different pose/angle illustration of the same character with a more detailed background:
Finally, an illustration of a small rover (with artificial intelligence) who makes a strange discovery on a distant planet: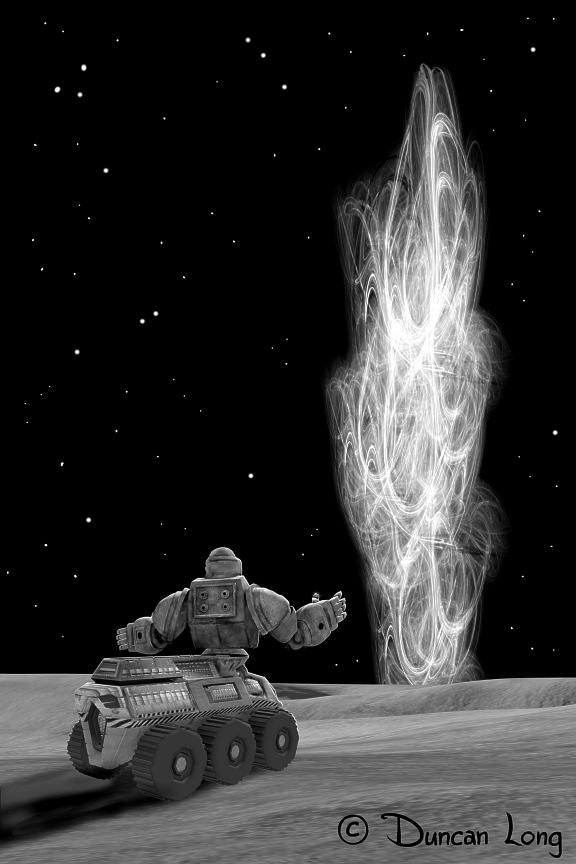 =============================
Duncan Long creates black-and-white illustrations (as well as color art) for books and magazines. You can find more examples of his artwork at: Duncan Long's Artwork.