filed in Book Cover Illustrations and Artwork on Jun.17, 2010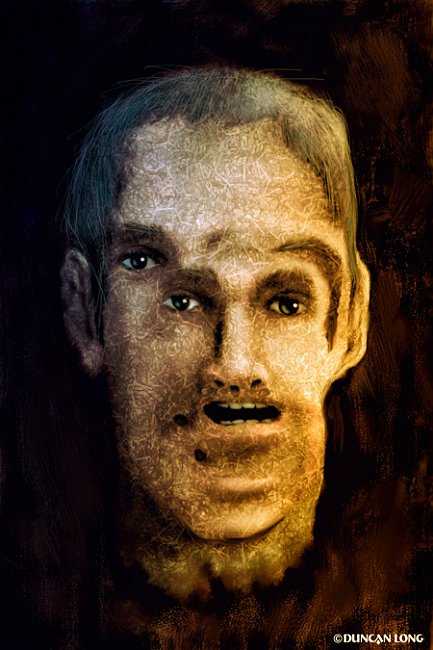 One of Richard Thieme's science fiction short stories "Northward into the Night" from Mind Games (published April 2010 under the Duncan Long Publications imprint) is now available for a "free read" at nycBigCityLit.com.
The illustration (above) was been used in its black-and-white version to illustrate the story in the book. A color version graces the story at the nycBigCityLit.com site (with a full-size color picture to be found if you follow the link from the smaller illustration appearing with the story).
The illustration originally was a "for fun" picture entitled "Love's Sorrow's." Like many other such illustrations I've done, this one struck an author's fancy and Thieme felt it fit his science fiction story perfectly — so the illustration found a home first the book and now with the short story taken from that book.
=====================
Duncan Long is a freelance book and magazine illustrator for HarperCollins, PS Publishing, Pocket Books, Asimov's Science Fiction Magazine, Fort Ross, and many other publishers and self-publishing authors. See his cover illustrations at: http://DuncanLong.com/art.html
=====================