filed in Book Artwork and Illustrations on Sep.01, 2010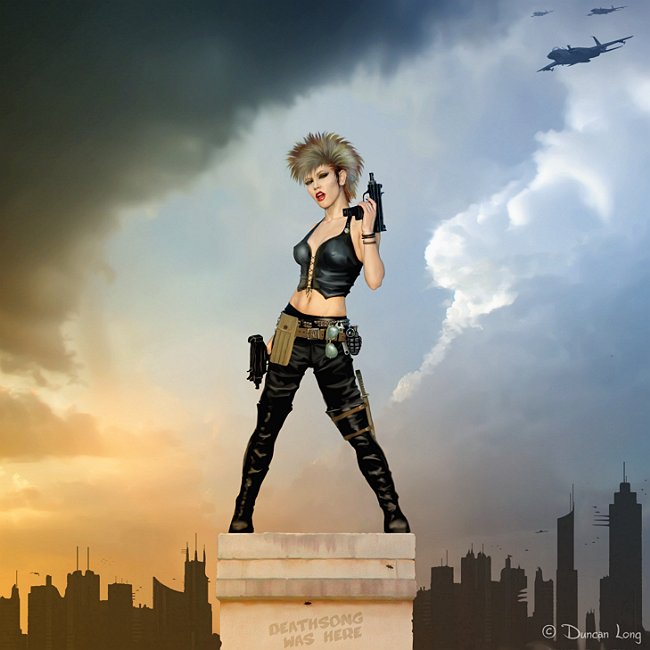 Sci-Fi Art Now is now available for sale, even though it won't officially be released until October (2010).
Here's the blurb from Ilex Press' site:
"This perennially popular genre always attracts the most visionary artists, and this book showcases the crème de la crème of contemporary science fiction painters, illustrators and creators. All aspects of classic science fiction themes are given a fresh perspective by artists examining popular sub-genres such as Sirens of Sci-Fi, Spacecrafts and Spacenauts, Aliens and Alien Worlds, Radical Robots, Incredible Cities, Future War, and Steampunk. Crammed full of exquisite art from around the world and fascinating insights from the artists and creators, Sci-Fi Art Now is perfect for fans of the science fiction genre, whether in movies, computer games, comics, book covers or illustrations."
And from the sneak peeks Sci-Fi Art Now editor John Freeman has been leaking to those of us with illustrations appearing in the book, the advertising copy isn't exaggerating any. There's some beautiful work in this title from the front cover through to the end.
Pre-orders can be placed at Ilex's British site or at the US-based Amazon.com
Even if you don't want to order, visit the links and check out the two different covers that will be appearing on the book (one for the UK version and another for the US/American version).
=====================
Duncan Long is a freelance sci-fi artist for HarperCollins, PS Publishing, Pocket Books, Solomon Press, Fort Ross, and many other publishers and self-publishing sci-fi authors. See his sci-fi art at: http://DuncanLong.com/art.html
=====================