filed in Book Artwork and Illustrations on Nov.16, 2010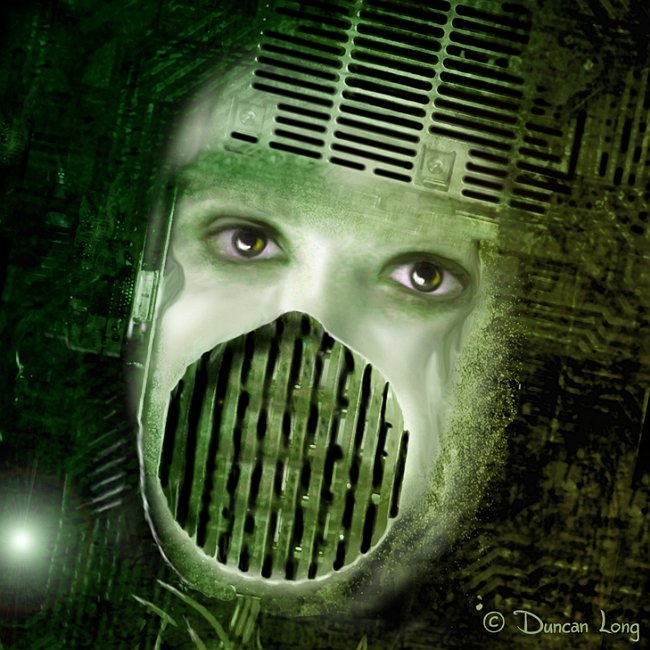 Got my artist's copy of Science Fiction Art Now yesterday and have spent some time with it.
It's one beautiful "coffee table book," and covers the wide open territory of great science fiction. It's a joy to have my illustrations included be in it. About the only downside is that with all the fantastic artists represented in the book, there comes that terrible feeling that I've somehow sneaked into somewhere that I don't belong. It's that strange fear captured (somewhat in its inversion) by Groucho Marx when he said, "I don't care to belong to any club that will have me as a member."
Inside many of us there's a fearful child pretending to be the grownup, playing at being the cowboy, firefighter, or, in my case, the professional illustrator.
The only cure I've found is to look at my artwork in its best light, and hope the editor (John Freeman) was right in his assessment of my five illustrations when he deemed them fit to include in the title.
(You can see my four illustrations here, here, and here.)
=====================
When not agonizing over how he made the cut, illustrator Duncan Long creates book artwork for HarperCollins, PS Publishing, Pocket Books, Solomon Press, Fort Ross, ISFiC Press, and many other publishers and self-publishing authors. You can find his book artwork at: http://DuncanLong.com/art.html
=====================