filed in Book Artwork and Illustrations, Publishing Industry on Nov.24, 2010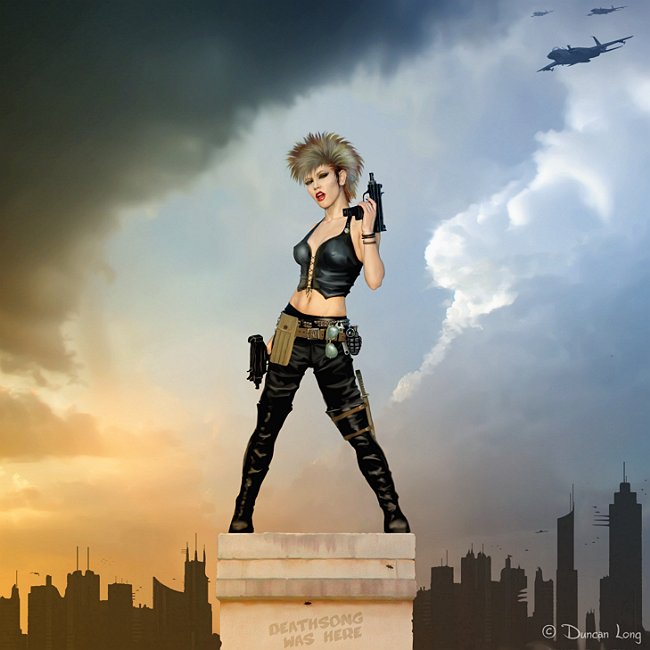 Sci-Fi Art Now continues to garner great reviews. The most recent is to be found at io9.
And out of the several hundred images in the book, they chose two of my illustrations to display at their site – always a feather in the cap of an artist. Sadly, enough though they chose my artwork to display, they didn't mention my name; such is the lot of "creatives" in today's marketplace, I guess.
Here's wishing my US friends a Happy Thanksgiving.
=====================
When not gnawing at a turkey leg, Duncan Long will be working as a freelance magazine and book illustrator for HarperCollins, PS Publishing, Pocket Books, Solomon Press, Fort Ross, ISFiC Press, and many other publishers and self-publishing authors. See his book illustrations at: http://DuncanLong.com/art.html
=====================