filed in Book Cover Illustrations and Artwork, Self Publishing on Dec.09, 2010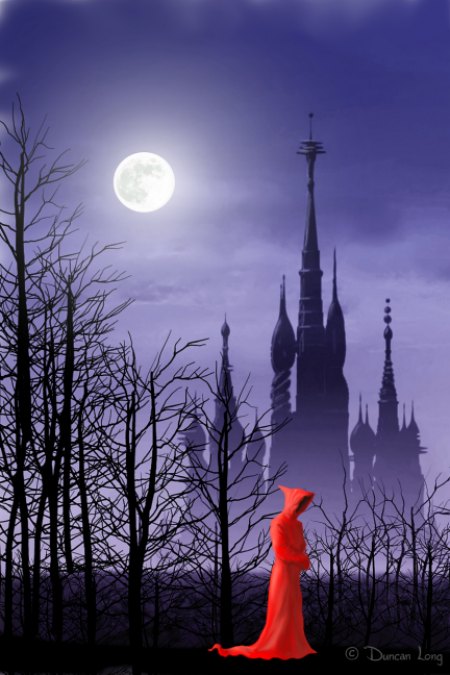 I'm sending out this year's Christmas gift a bit early – to be sure it arrives before folks start leaving work for vacation. The gift is my newly illustrated version of Edgar Allan Poe's Masque of the Red Death (in PDF format).
As noted in a previous post, a Poe story may seem an odd choice for Christmas, but in fact it's in keeping with English tradition of telling ghost stories around the fireplace on Christmas (yes, an arguably odd tradition – as are most).
So please enjoy the story, and do keep me in mind with your publishing projects.
In the meantime, here's (a little early perhaps) wishing you a great holiday season with the hope that 2011 will be a great year for you and yours.
PS: If you missed them, I also have my illustrated versions of Poe's "Eleonora" and "The Raven." And please feel free to share all three books with your friends, post the titles for download, link to them, etc., etc.
=====================
When not creating his own editions of Poe's stories and poems, Duncan Long works as a freelance magazine and book illustrator for HarperCollins, PS Publishing, Pocket Books, Solomon Press, Fort Ross, ISFiC Press, and many other publishers and self-publishing authors. See his book illustrations at: http://DuncanLong.com/art.html
=====================