filed in Book Cover Illustrations and Artwork, Graphic Novels on Mar.14, 2011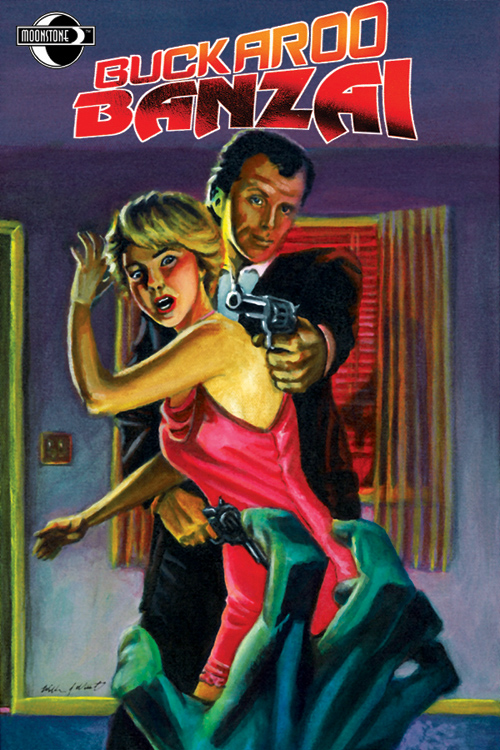 Moonstone Books recently released the covers for the comics and graphic novels it will release this upcoming July. Among the group slated for July release are a couple of installments of Buckaroo Banzai along with That Man Flint and the Spider. And, yes, even a new series Zombies vs. Cheerleaders that seems to have something for everyone.
And also among the titles is Werewolves of New Idria the graphic novel I illustrated last year (which was written by John Chadwell). That's right, our graphic novel is now making its way through layout, editing, and marketing.
What amazing company it is keeping.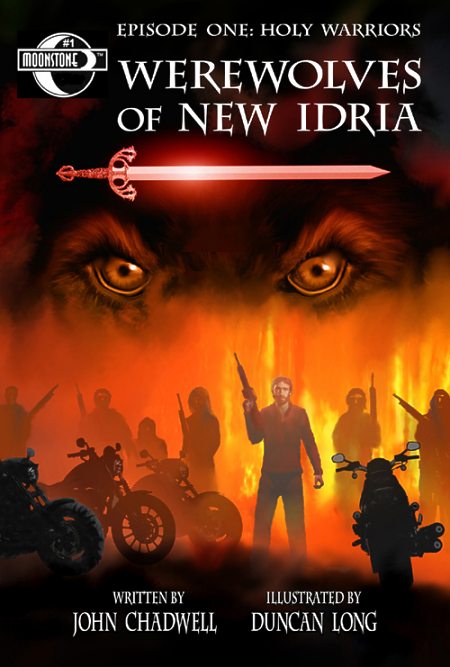 Years ago, had someone suggested someday a project I was involved with might rub shoulders with Buckaroo Banzai or That Man Flint — will, I would have wished it might be so, perhaps would have hoped it could happen, but in the end would have dismissed it as the proverbial impossible dream.
I can remember as a kid on through my adult life pouring over comic books from time to time and enjoying the artwork they offered. And I have always enjoyed creating artwork. Yet the thought of actually producing a comic book of any sort just seemed impossible.
It still has a certain dream-like unreality to it.
But if all goes well, this July will see another impossible dream come true.
=====================
Duncan Long is a book artist and illustrator who created the illustrations for Werewolves of New Idria as well as artwork for book covers from PS Publishing, HarperCollins, Pocket Books, and many self-published authors. See more of his book cover artwork and illustrations at: Duncan's Book Cover Artwork and Illustrations
=====================