filed in Book Cover Illustrations and Artwork, Magazine Illustrations on Jul.25, 2011
I recently created several new illustrations each of which I hope will soon find a home on a magazine or book cover. It seems that I'm often able to spread my wings a little extra bit on these do-it-yourself digital paintings, allowing my imagination to wander where it happens to lead, with some often happily surprising results. Fortunately such artwork still is marketable for the most part, in large part thanks to the wide range of viewers that arrive via the Internet.
I also plucked a few "golden oldies" from my files, tweaked them a bit here and there, and am re-posting these here as well (and adding them to my online galleries) with the hope that these orphans will be adopted by a buyer through this added exposure.
That preamble out of the way, the illustration at the top of this column is "The Angel of Death" which I created this weekend. It's an update of the biblical story, with a nod toward the original account's Egyptian setting.
"The Scholar" (below) was originally created for use in a Christmas edition of Poe's "The Raven" which I put together with a set of my original illustrations a few years ago (still available for free download at Scribd). This painting never made it into the book and therefore remains available for purchase.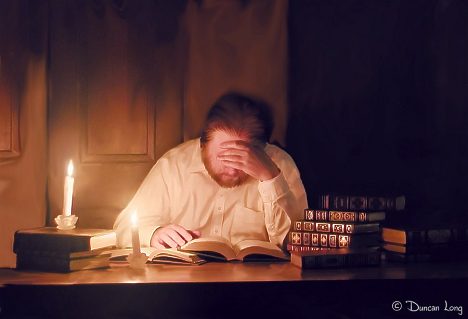 "The Killer Bride" (below) is a rather terrifying nightmare of a picture. An alternate title: "Move, and the Doll Gets It." I suppose such macabre illustrations have a humor to them — provided they're happening to someone other than you.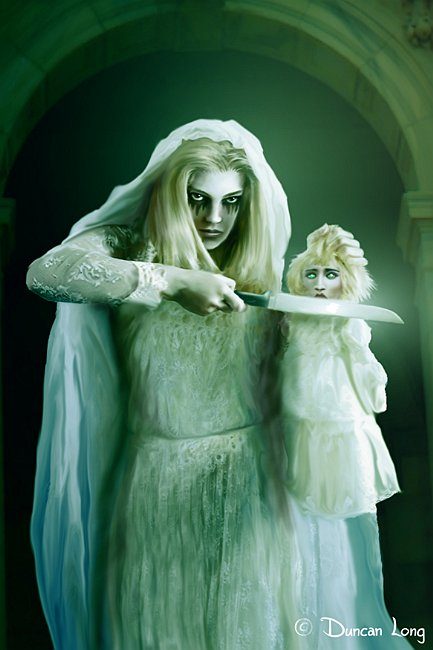 "Wrath of a Demon Scorned" (below) is one of the golden oldies…
And… "A Higher Form of Killing" (below). Don't ask me what it's about. I don't know..
"Vampire Stories" (below)…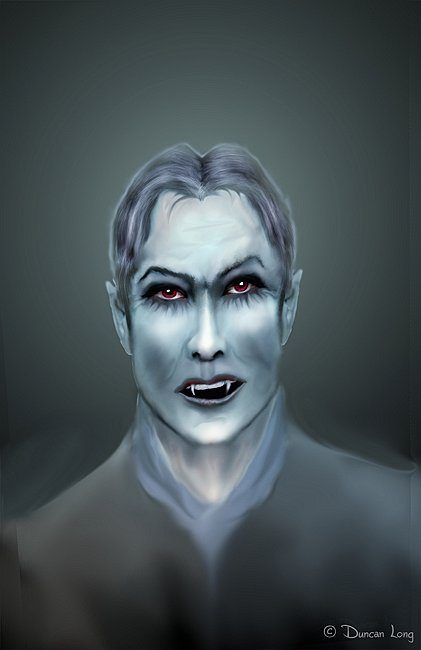 And finally, "The Hooded Monk" which is another recently painted illustration: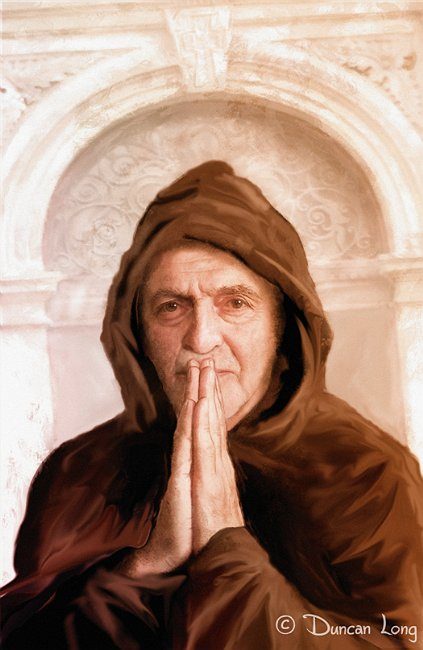 And there you have them: Seven illustrations looking for a home on the cover of a book, magazine, or perhaps even the cover of a CD album.
====================
Duncan Long is a magazine and book cover illustrator. View more of his illustrations at Duncan Long's Magazine and Book Cover Portfolio
=====================