filed in Book Artist and Illustrator, Book Cover Illustrations and Artwork on Oct.06, 2013
It's official. Visitors to the Amazing Stories website were told Sunday: "Duncan Long recently joined the staff at Amazing Stories as its Art Director."
Let me answer two questions (you may, or may not be asking):
Yes, it is a great honor. It's also a childhood dream come true given the influence science fiction has had on my life through the years, both in terms of entertainment as well as helping me earn a living with both a few sci-fi novels as well as illustration work.
No, I won't be ending my writing and illustration work. Until Amazing Stories transitions to its print format, everything at the site is pretty much automated as far as the artwork is concerned with only an occasional need for serious art directing on my part. So for the time being, if you have a book or magazine in need of an illustration, my services are still available and I'd be happy to get that attention-grabbing picture you need for the cover rounded up for you.
Partly as a way to celebrate, and with the help of Amazing Stories' editor and owner Steve Davidson, we've made my fantasy graphic novel Witches and Fish (in pdf format) available for download or online viewing. So I'm hoping you'll help me celebrate by downloading a copy for yourself or friends.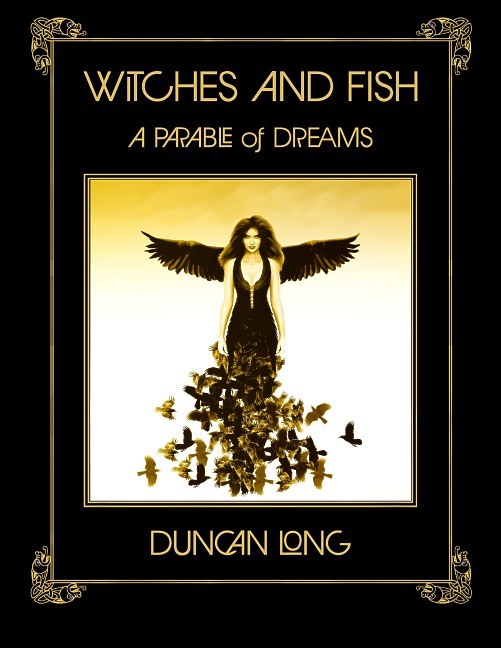 Now — time to celebrate a little on my own! Yippee!
================================
Duncan Long is a long-time science fiction and fantasy fan — and now the new art director for Amazing Stories magazine. You can see more of his fantasy and sci-fi artwork and book illustrations at Duncan Long's Online Gallery of Science Fiction and Fantasy Artwork.