filed in Book and magazine cover illustrations and artwork on Feb.25, 2016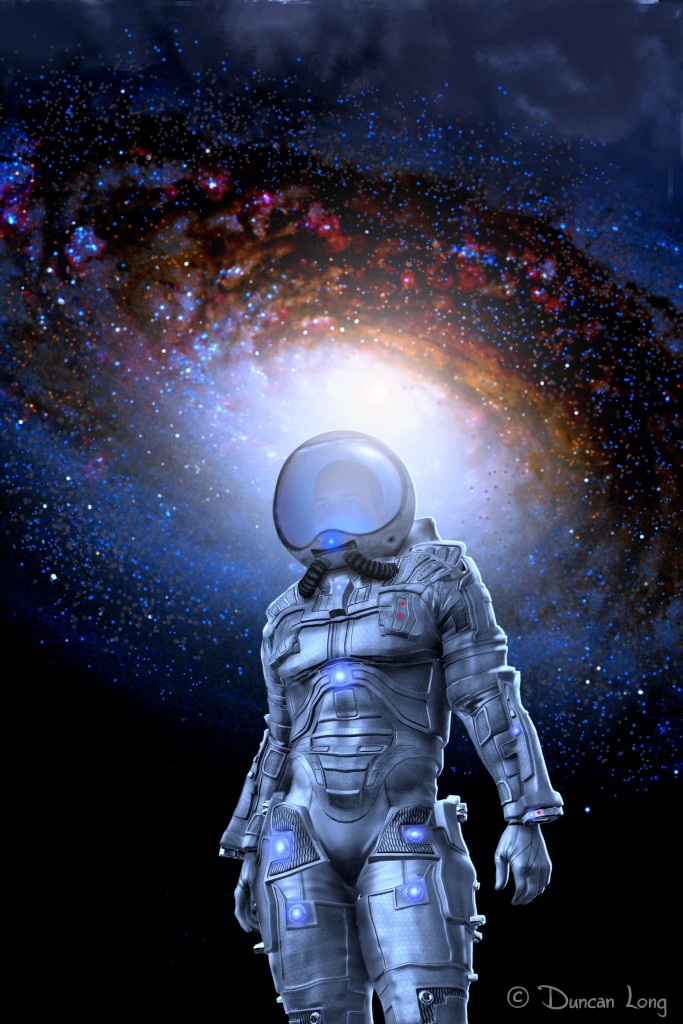 When I was a kid, the light pollution from mercury vapor lamps on farms as well as street lights from nearby urban areas wasn't too bad yet, and we could sit in our backyard, look up, and see the Milky Way in the night time sky along with innumerable closer stars. We even spotted a polar spy satellite one night (long before any were officially in orbit — we never learned whether it was Soviet or American). It was truly an amazing sight and one of the things I miss about modern-day America where only the brightest of stars can be seen in more areas.
Possibly these memories are what inspires me (in part at least) to create a variety of starscapes for my book cover and magazine illustration work. These pictures seem always to strike a chord with viewers as well.
I'm posting four of these illustrations here today.
The one below was created for a short story in Muse magazine (about twins who age at different rates as one journeys on a faster-than-light spaceship and the other remains on Earth).
The picture at the top of this post (as well as the one below) haven't found homes yet. But I'm hoping these illustrations will eventually grace the cover of a science fiction novel or magazine.
The illustration below found its way to a book cover: The third installment in Richard Thieme's Foam trilogy.
========================
When not missing the night sky of his youth and painting starscapes, Duncan Long often creates other science fiction and fantasy illustrations on a variety of subjects and themes. You can see more of his artwork (including other starscapes) at Duncan Long's Online Gallery.