filed in Book Artwork and Illustrations on Nov.09, 2010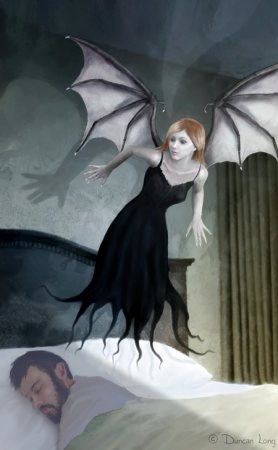 One more illustration from the free ebook of Edgar Allan Poe's "Eleonora" (which you can be download for free here).
The illustrated version of Poe's "The Raven" can also be downloaded for free here.
Please feel free to share these ebooks (or their links) with your friends. And if you want to offer either for free from your website, that's fine, too.
And, yes, there are some (somewhat lame) secret messages in both books. Seek and ye shall find.
=====================
When not editing, laying out, and publishing free ebooks, Duncan Long is a book illustrator and graphic artist. His artwork has appeared on the covers of book sold by HarperCollins, PS Publishing, Pocket Books, Solomon Press, Fort Ross, and many other publishers and self-publishing authors. See his cover illustrations at: http://DuncanLong.com/art.html
=====================