filed in Book Artwork and Illustrations, Book Cover Illustrations and Artwork, Creativity on Jan.29, 2011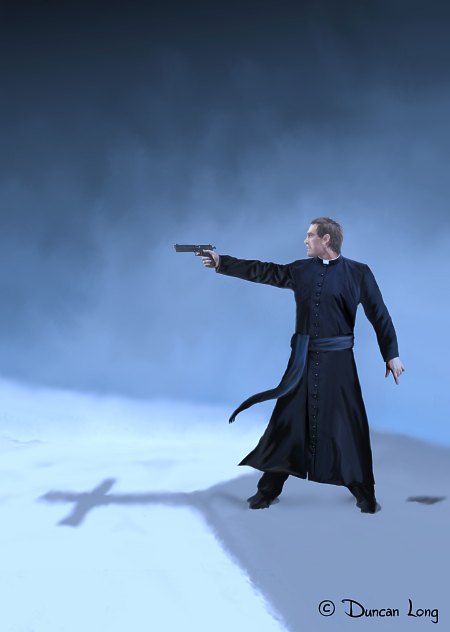 I recently wrote a small article for Dr. Shelley Carson's blog page.
For those unfamiliar with Dr. Carson, she teaches an award-winning (and very popular) course "Creativity: Madmen, Geniuses, and Harvard Students" at Harvard.
Over the years, I've had the pleasure to exchange emails with her, discussing how my various experiences have influenced my own creativity. Needless to say, I've gained some useful insights (and perhaps she's gained more insight into the "madmen" side of creativity along with a few stories for her class presentations).
My article addresses how one of my book illustrations (for the cover of Lead Me Not Into Temptation by Dale Allan) recently influenced my outlook on life. The entry has also picked up some interesting comments.
So, hopefully of interest… Here's the link: Your Creative Brain: Duncan Long
=====================
When not serving as an example of madness and creativity, Duncan Long labors as a freelance magazine and book artist for HarperCollins, PS Publishing, Pocket Books, Solomon Press, Fort Ross, ISFiC Press, and many other publishers and self-publishing authors. See his book artwork at: http://DuncanLong.com/art.html
=====================