filed in Book Cover Illustrations and Artwork on Oct.23, 2011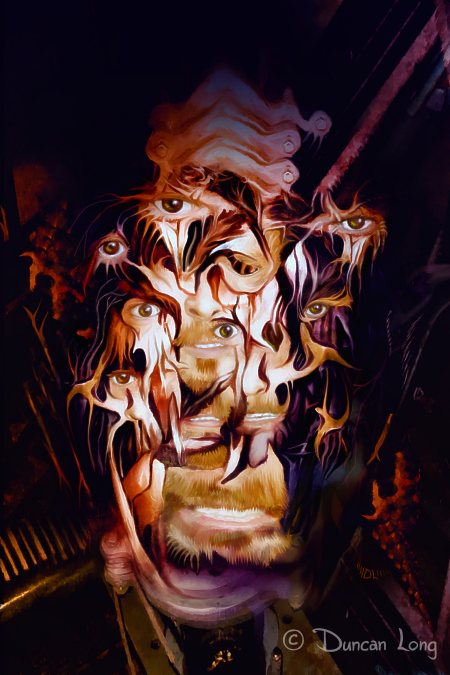 I got word from movie-maker Stephen Biro that his horror novel Hellucination (including the several versions with the book cover illustration I created, shown above) is now available in several formats.
Currently there are four versions of the book available:
1) The Mass Market Print Version using my cover illustration on the front of the book.
2) The Limited Edition version available from Amazon.
3) A Kindle Version (using my cover illustration).
and 4) A Nook Version (Your cover)
Regardless of the version, it delivers a terrifying story that's perfect for the Halloween season.
=====================
When not busily painting a book cover illustration for a terrifying tale of horror, Duncan Long works to create the book cover artwork for a variety of genres. More of his book illustrations can be viewed at Duncan's Book Cover Artwork Portfolio
=====================