filed in Book Cover Illustrations and Artwork on Feb.12, 2013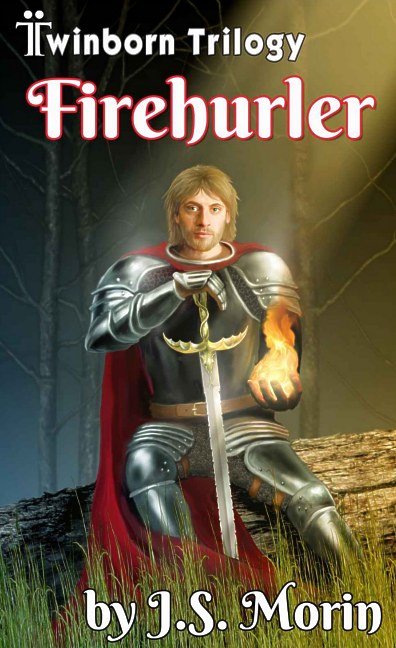 J. S. Morin's fantasy novel Firehurler (with a free sample chapters preview via the "look inside" feature) is now available at Amazon.
Part of the Twinborn Trilogy, the book offers everything fantasy readers might hope for: Knights, magic, goblins, and (one can bet) at least one beautiful damsel in distress. If you like fantasy, check out this book. Here's the book blurb:
"Kyrus Hinterdale has never dreamed. Neither has Brannis Solaran. What they once thought were dreams were really windows into another world. Linked by fate, and a mystical connection that they do not fully understand, each of them watches the events of the other's life when they close their eyes to sleep. Kyrus' world is ruled by reason and bustling trade, while Brannis lives in a world of magic and fabulous creatures.
"When they cross paths with another pair with knowledge from both worlds, it becomes a battle of wits – each must try to outmaneuver the other, with the fate of kingdoms, and their own lives, at stake."
Yes, I like the sound of that plot, too.
While the book first appears as in the eBook format, I created the cover illustration with a lot of extra detail so the printed version of the book would be a treat; additionally the cover illustration for the print version is a wrap-around picture covering the front, spine, and back. Hopefully a little of that detail can be seen here in this cutout of the character's face: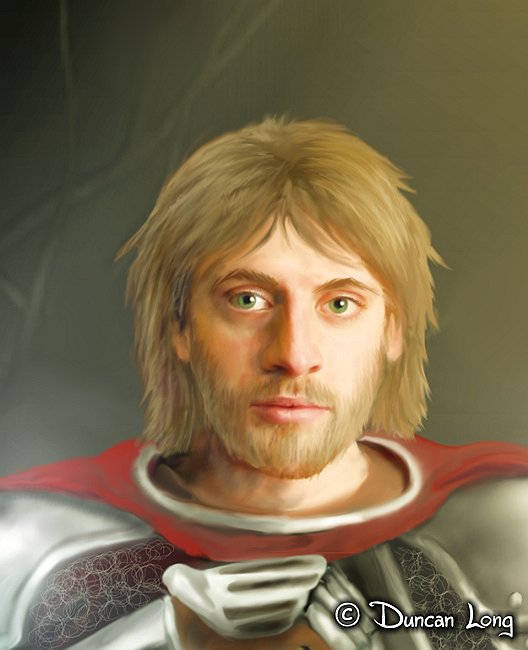 My advice: If you like fantasy stories, check out Firehurler.
Comments Off